Strategy
A website depends on content, design, and functionality — strategic planning helps make sure all three work in concert.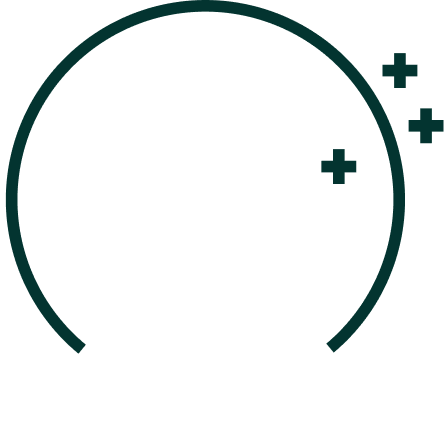 Giving your site definition, guidance, and direction.
Knowing what your customers want is not the same as putting it into action.
This is where the strategic content, architecture, and design process comes into play: turning site requirements — and user needs — into an action plan for engagement, editorial process, and organization.
The strategic process.
At Blend, we know there's a wide spectrum — and with it, a balance — of granularity in regards to how a site is put together. Every "what" needs to include a "why," and every feature must tie to actionable user goals.
This means developing a strategic web plan that takes into account:
Content strategy
Information architecture
Technical and integration planning
CMS selection
Governance guidance
What does strategy include?
The strategy phase of any project is focused on planning for design and development through iterative user-focused consultation. These are the steps we take to save time, energy, and money later on.
CONTENT
Discovery and user research
Content strategy and design
Site message architecture
Web style guides and writing guidance
ARCHITECTURE
Site mapping
Content and template modeling
Taxonomies and ontologies
Wireframes and visual models
Technical scoping
CONSULTATION
Annual and quarterly roadmapping
Accessibility audits
Governance and operations analysis
Performance audits
Workshops
Related work.
Check out some of the work we've done in the field of strategy.
Icertis needed more than a new design — they needed a full design system, and they needed it built in a robust tool. Blend and Optimizely stepped up to help them out.
Relationships matter, especially in the world of federal credit unions. Thankfully, partnerships are what we specialize in at Blend — and it was a partnership with SELCO that led to a fresh, beautiful new site.
Our thoughts on web strategy.
Read articles on web strategy.
Blend's CTO Joe Kepley has tips for how to increase website traffic and engagement for professional associations.  
Corey and Deane talk about the idea of a web operations framework. Then, Meghan Casey, content strategist and author of The Content Strategy Toolkit: Methods, Guidelines, and Templates for Getting Content Right, joins to talk about content governance and ongoing maintenance — how humans are nearly always the problem (but not the humans you might think), the things you can do to plan for post-launch content, and how to deromanticize the bit launch in favor of content maintenance.
Starting a plan to enhance your digital optimization, means finding your right tool set. 
Read all web strategy articles.