From Design System to Final Launch
Icertis needed more than a new design — they needed a full design system, and they needed it built in a robust tool. Blend and Optimizely stepped up to help them out.
Writing, proofing, and executing a contract is a lot of work — from adding boilerplate passages to creating custom terms. It's a building block approach, and it can be difficult to manage all of these moving pieces across dozens — or hundreds — of contracts.
Icertis knows this: it's their business to help organizations manage the contract process. Blend also knows this: it's our business to help organizations manage content in a way that helps, rather than hinders, their productivity.
Blend Interactive is a Gold Solution Partner.
Blend Interactive is a Gold Solution Partner with four Optimizely certified developers on staff.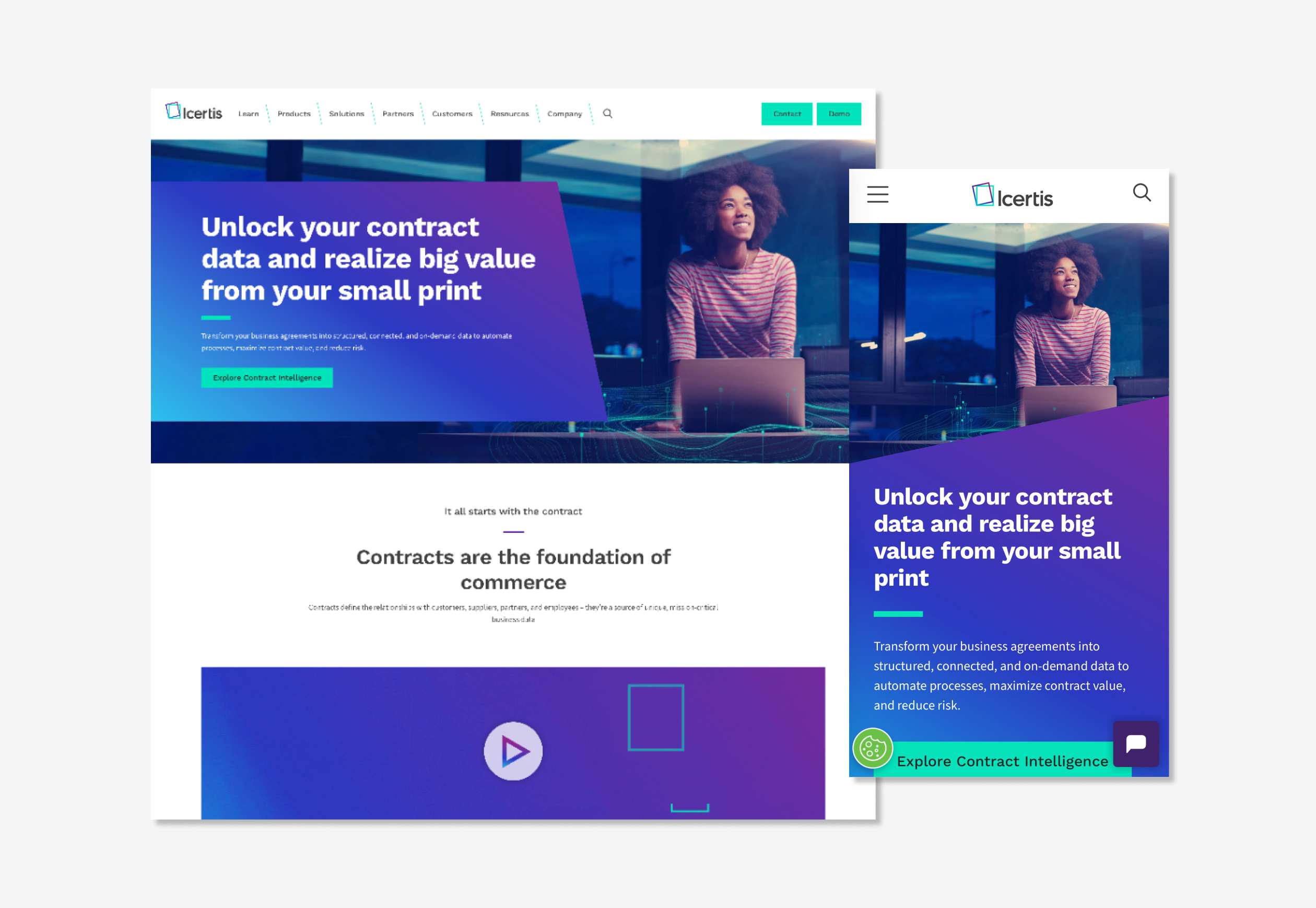 Working toward a common vision.
It's with this core understanding that Icertis came to Blend to help build a new site on Optimizely. And with this relationship, built on a common vision and trust, we got to work.
The first step was to combine new discovery and research with past findings to develop a content model that fueled both Icertis' goals and the promise of an updated design system.
Then, it was all hands on deck to turn a site around on a tight deadline — a phased approach that allowed us to create the core functionality Icertis needed for launch, while also providing a framework designed for their future plans.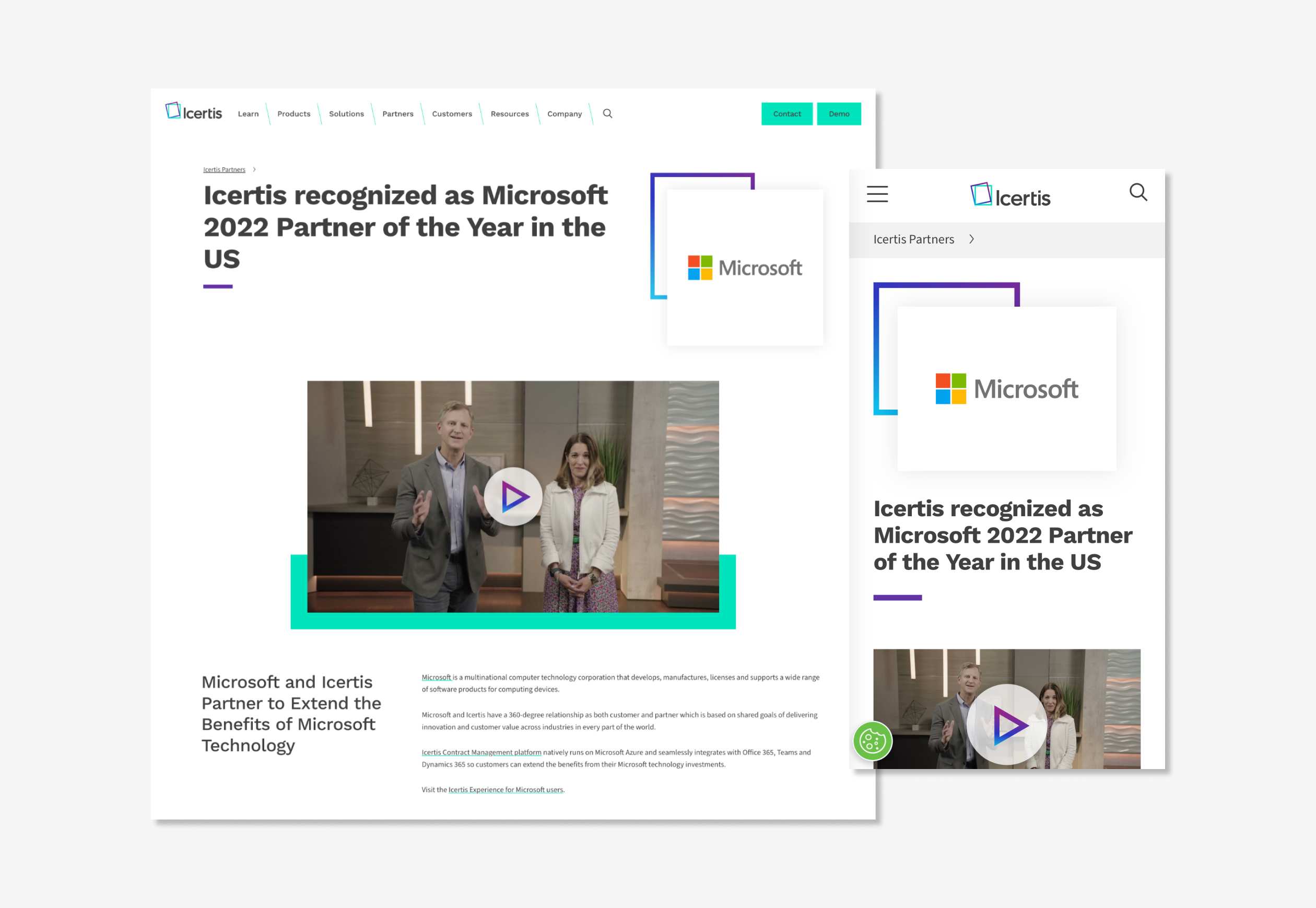 Strategy, design, and development: working together.
It's a testament to our relationship with Icertis that we were able to overlap strategy, design, and development to help push a project through ahead of a tight deadline. What's more, this combination of solid development and future planning created a foundation for a beautiful site launch, with the promise of future features still to come.
And, Blend's relationship carries on: phase two is already underway to integrate more of Optimizely's top-of-class features.
Project Results:
Creation and execution of a design system to represent Icertis' updated branding
Integration of templates and blocks using Optimizely
Future-focused development planning and fast turnaround based on an MVP+ approach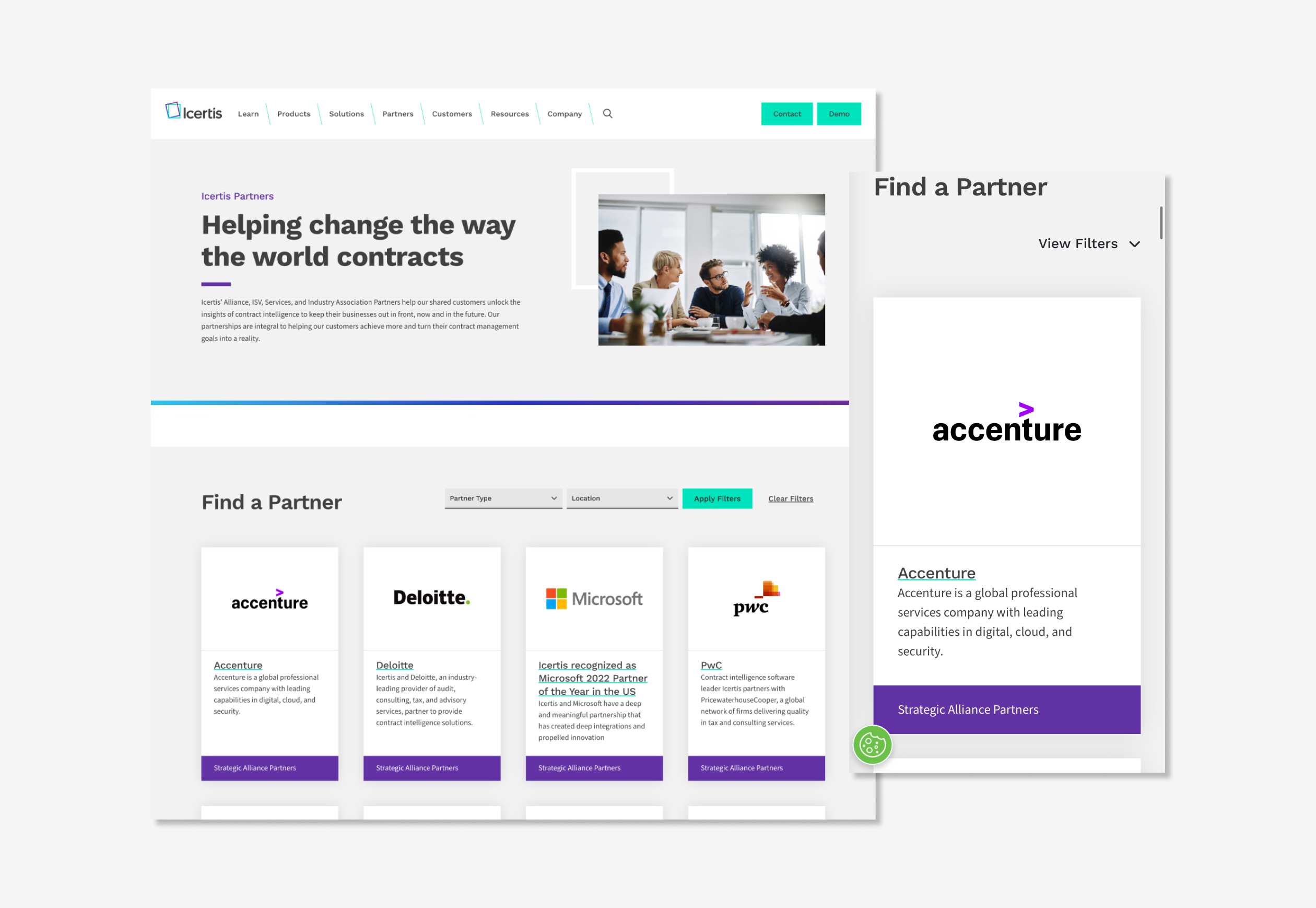 Optimizely
Partners since 2008, Optimizely brings your project a best-in-class digital experience, backed by Blend's years of experience.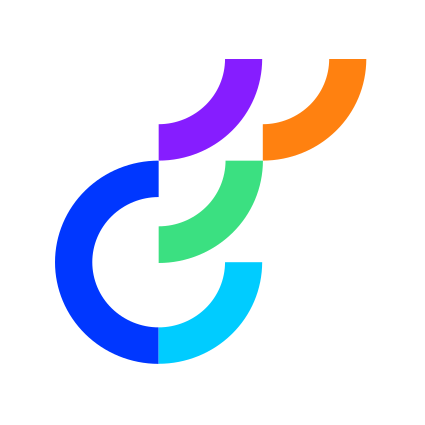 Partners since 2008.
Blend has been working with Optimizely and Episerver since 2008, and was named North American Partner of the Year in 2009.
2022 Gold Solution Partner.
Blend is a Gold Solution Partner with four Optimizely certified developers on staff.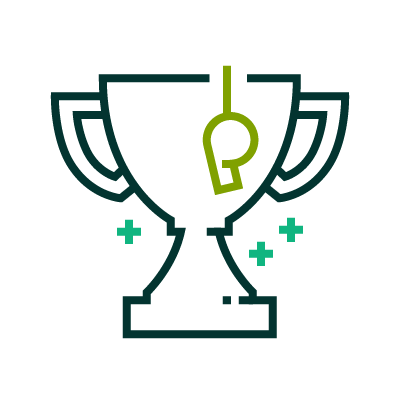 Setting you up for success.
Blend's history and experience developing custom Optimizely and Episerver solutions equips us to provide top-shelf co-development with your organization's existing development team.
Related work.
View projects similar to this one.
A company like Icertis, which provides a contract lifecycle management solution used by some of the world's largest enterprises, needs to appeal to a wide range of potential customers. Blend built a design system to allow for better clarity and easier communication.
Relationships matter, especially in the world of federal credit unions. Thankfully, partnerships are what we specialize in at Blend — and it was a partnership with SELCO that led to a fresh, beautiful new site.