Blend's Umbraco Plans
One size most definitley does not fit all when it comes to businesses, their goals or their needs. So why would a CMS be any different?
Umbraco is already a flexible CMS. But, Blend takes it a step further by backing the tool with a flexible strategy and approach. Understanding that no two businesses are the same, we adapt Umbraco to meet our clients where they are - to drive their initiatives forward and to provide them with a digital solution that will carry on into the future.
With that in mind, we narrowed down our focus to four Umbraco plans. Each plan is offers something a little different so you can find the right fit for you - no extra bells or whistles.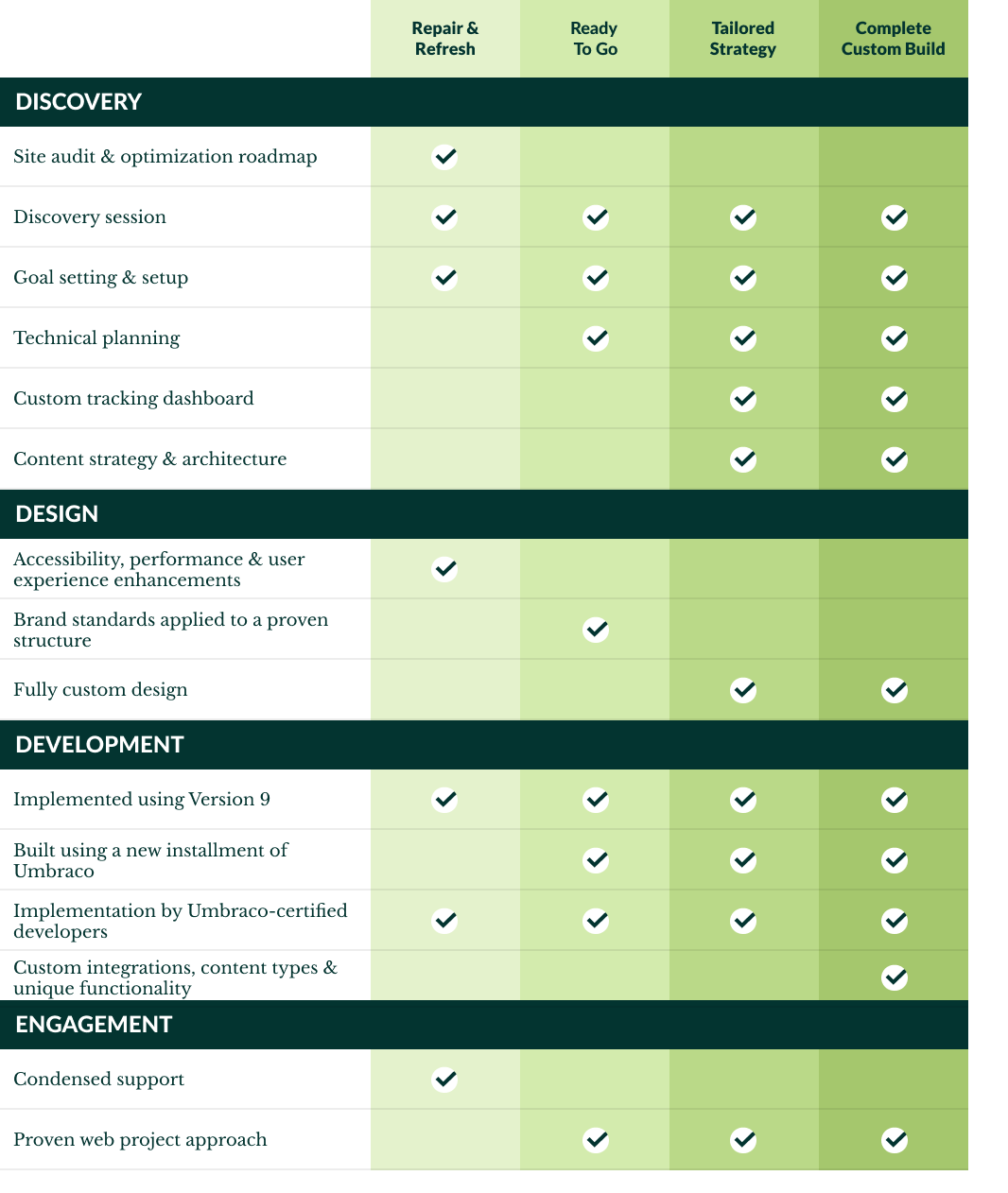 Each plan is a starting point. But each plan can also be further adapted to meet your goals. Not sure which plan is for you?
Our Umbraco Plan Picker can help.
Our work with Umbraco.
Here are some of the projects we've built or supported using the Umbraco CMS.