Strategic Planning for a Storied University
Developing a content plan that can be maintained by an existing on-site development team.
Client
Minnesota State University Mankato
Minnesota State University Mankato, and Blend worked closely in developing a new strategic content plan and overall design refresh through application of Blend's strategic design process. This process, which included a full discovery and strategic design phase, led to determination of audiences, outcomes, expectations, and overall site pathways.
From here, MSU Mankato and Blend worked together to determine the best site map for the future the university. Organizations were given unique treatment, and departments were allowed their own custom look and feel, all while making sure we preserved the overall branding and layout of the site.
The decisions made at this point went far in helping determine the direction of front-end development and, eventually, the full install that MSU Mankato took on and made their own.
Project results.
A full update of site navigation to better fit site audiences
An environment set up for MSU Mankato's development team to take over and run on their own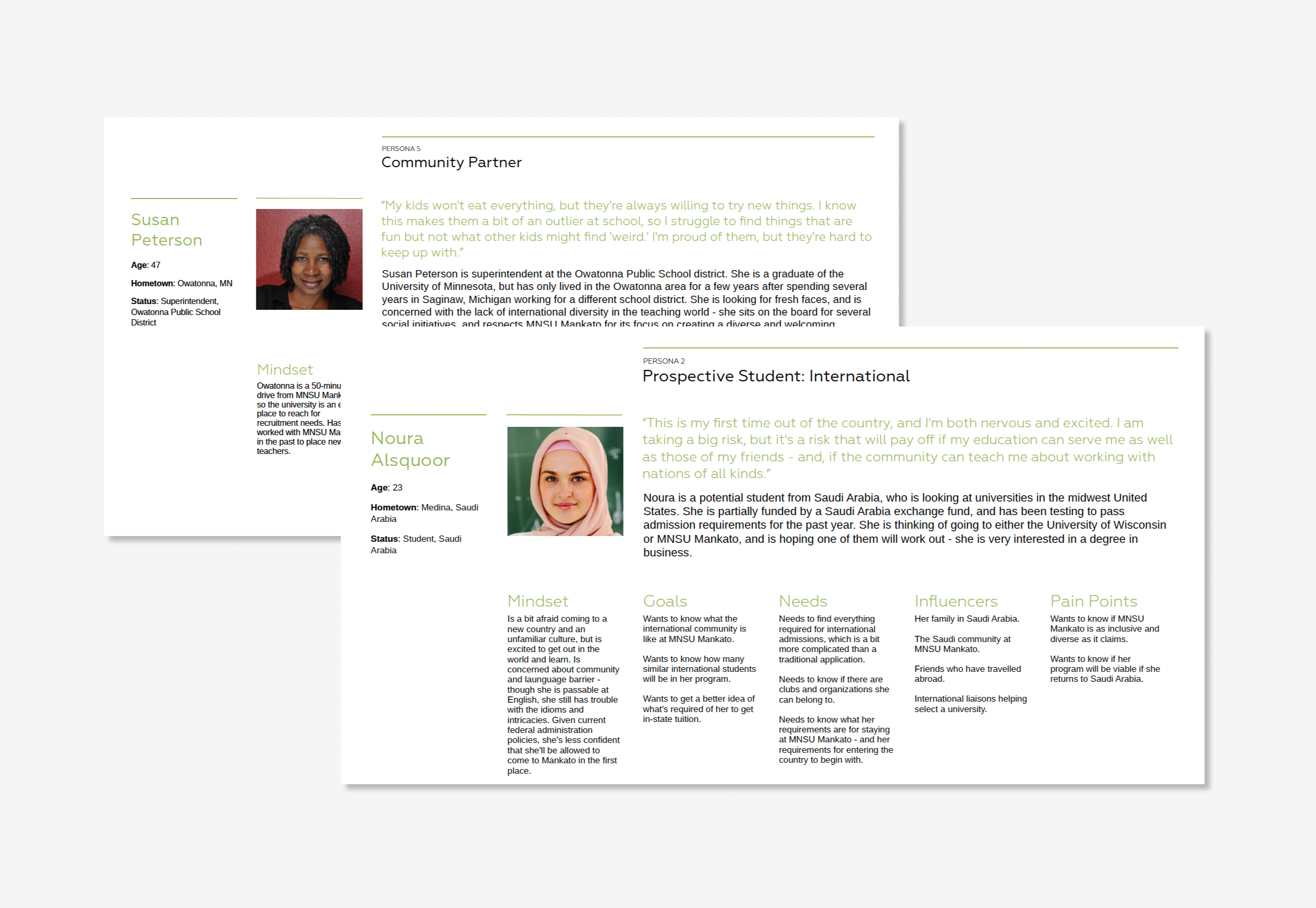 Related work.
View higher education design projects similar to this one.
Understanding user flows through user testing, we created interactive prototypes that allowed us to clearly see what each student was thinking.
How do we create and organize a university site that serves nearly everyone that the main site doesn't?