Positivity, Hope, and Your Future at Blend
In her original book, Little Miss Sunshine asks "Wouldn't you like to be happy?" We're expanding our team, and we want to help you answer that question with a "Yes."
8/25/2022
Authored by
Categorized
Around the Office

Coaching

News
I've had a Little Miss Sunshine character on my desk for a long time — well before the character became last month's popular meme. I've kept her nearby as a reminder to lead with positivity and happiness, even when things feel as though they are straight out of Miseryland.
In the original book, Little Miss Sunshine, when first visiting Miseryland, discovers a world of sadness. Smiling and laughing are outlawed — and the king is always sad and depressed. Until, with total honesty and innocence, Little Miss Sunshine asks a poignant question: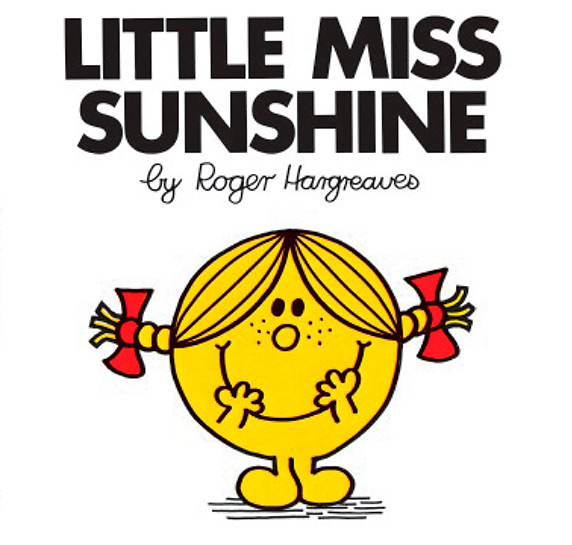 "But wouldn't you like to be happy?"
We ask that question all the time. To ourselves, to our friends, to our family. And I'm asking it to you: "Wouldn't you like to be happy?"
How do you feel about your current job? Do you feel like you're making an impact? Does it align with your values, and how's it working with your family life and schedule?
We've all asked ourselves these questions — maybe even over the last year or two. Often, it's prompted a change — a job search, resignation, or retirement. In a world filled with uncertainty, our happiness and a sense of purpose are more important than ever. It's time to prioritize where we spend our time and with whom we share our talents.
We ask ourselves this at Blend, as well. Our goal — by 2030 — is to be recognized as the best team in the industry. We're well on our way to reaching that goal, but we need to expand our team. We need to extend our reach, and get better at talking about ourselves. And, we need to make sure we're making people happy. Our clients, and our team members.
Growing our team at the forefront of a potential recession might seem counterintuitive. To us, it's an investment. An investment in our company, and a path toward a very bright future. Many of you are ready for a change, and we can't neglect the opportunity to find the right people in this time of transition.
As a company, we do our best to stay on the forefront of the industry. We do our best to keep up with memes, sure. But we know that much of that energy feeds into one simple act: to care deeply about our people and our clients. That's how we stay at the forefront. That's how we get better.
In that way, it seems fitting that we're just a little behind on the Little Miss trend — while there's a lot of very funny content (Little Miss Compulsive Target Run strikes a chord with me), we're still in love with those original books.
Filled with positivity and hope. Just like us.
So, if you're feeling a little like "Little Miss Hates Her Job," I'd suggest you take a moment to read about our current openings at Blend and join our team. Help us build the best team in the industry, and give us a chance to make you happy.
We're always on the lookout for talent.
We like smart people who can work with others, enjoy a bit of collaboration, and get some great work done. If you think you're that kind of person, check out some of our openings and future opportunities, or drop us a line.
While we're not currently hiring for a .NET developer, we're always open to talking — if you're a top-tier .NET dev, we'd love to get to know you.
We're always looking to meet with talented front-end developers. While we're not currently hiring for a front-end developer, we'd love to chat.