Blend and Episerver Celebrate Ten Years as Partners
Ten years ago, a long-lasting partnership between Blend Interactive and Episerver officially began. Together, we've been through several versions, dozens of new sites, and a lot of change.
11/14/2018
Categorized
Development

News

Optimizely
Ten years is a long time.
Ten years ago, Palm was still making phones. The iPhone App Store was still in its infancy with just over 3,000 apps. Los Angeles didn't even have a single football team, let alone two.
When it comes to content management systems, it's hard to think that ten years is even possible, what with the fast-changing nature of web languages and systems.
But ten years is possible. And ten years ago this month, Blend Interactive and Episerver officially began a partnership that has lasted through several versions, dozens of new sites, and a lot of change.
As the legend goes, it started with one email:
Hi Deane,

We met at the conference in Chicago and briefly discussed if our EPiServer CMS might be a good choice for Blend Interactive. Right now we are working on establishing a US sales office. Therefore we are interested in finding good, skilled CMS professionals that we can channel our US leads to. (Please note that we are working with a strict indirect sales model where all sales are made through partners).
...and it followed with one confirmation.
Mike,

We had our demo this morning. Suffice it to say we are extremely impressed. We've been doing content management for many years, and your system is phenomenally well-done in so many ways.

We'd like to have an extended discussion with you about how to proceed and how the partnership model works. We feel this situation would work out well for both sides.

Let me know how we can proceed.

-Deane Barker
Blend was trained in the midst of the 2008 Presidential elections as Episerver's sole North American partner, but it wasn't long before we were evangelizing the system to other firms, building Episerver's continent-wide presence and pushing partner recruitment.
Looking back, this level of recruitment wasn't a surprise. It was with Episerver that Blend's philosophy of client advocacy really came into its own. While Episerver was a relative unknown ten years ago, we found time and time again that the CMS solved the needs of many of our clients. We weren't fans of Episerver for any other reason than it was the best thing on the market for anyone with complex content needs, and with that we were able to grow together as partners.
And grow we did. Blend was named North American Partner of the Year in 2009, and is a Premium Solution Partner — the highest level possible in the United States — with three Episerver certified developers on staff: Joshua Folkerts, Bob Davidson, and Deane Barker, who is also an Episerver MVP. Deane continues to speak at annual Episerver conferences, and continues to serve as a sounding board for new features and product updates.
We've built dozens of Episerver sites, from version to version. In fact, our first Episerver project — the College of Nurses of Ontario (CNO) — is still a client. From our initial design of their public site to development of the organization's private intranet to a recent redesign and accessibility refresh, both Episerver and Blend continue to provide major value for CNO.
It's not just about those legacy clients, though. Episerver's looking into the future, with advances in marketing automation, personalization, and post-launch tools.
"Episerver's product growth reflects the trend of where things are going," says founding partner Deane Barker. "Everybody can let you edit content, but how you optimize that page after publish is where companies get measurable business objectives. Hitting publish is just the starting line, and that's when Episerver starts to provide its value."
Palm phones have gone the way of the albatross (even though the brand lives on), and Los Angeles now has two football teams. But two things haven't changed: Episerver's dedication to creating one of the most usable and connected content management systems, and Blend's support for their ongoing evolution.
Without a question, it's been a great ten years, and here's to ten more!
To read more about our partnership from Episerver, check out their blog post (new window).
Blend Interactive is a Gold Solution Partner.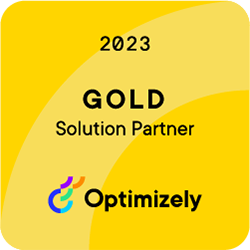 Blend Interactive is a Gold Solution Partner with four Optimizely certified developers on staff.
Optimizely
Partners since 2008, Optimizely brings your project a best-in-class digital experience, backed by Blend's years of experience.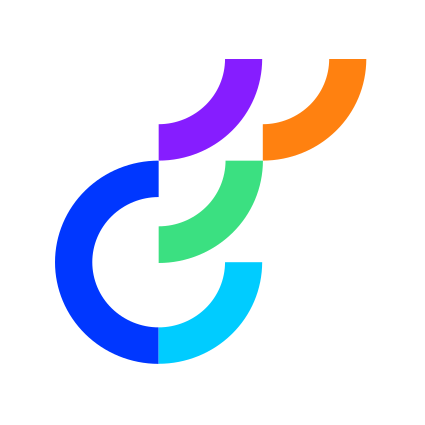 Partners since 2008.
Blend has been working with Optimizely and Episerver since 2008, and was named North American Partner of the Year in 2009.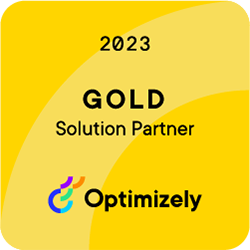 2023 Gold Solution Partner.
Blend is a Gold Solution Partner with four Optimizely certified developers on staff.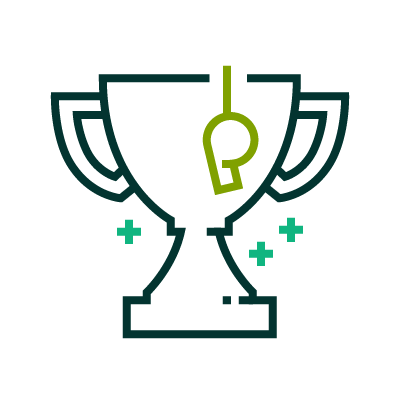 Setting you up for success.
Blend's history and experience developing custom Optimizely and Episerver solutions equips us to provide top-shelf co-development with your organization's existing development team.