Blend Wins the Trifecta for Texas Christian University
Blend Interactive was honored at South Dakota Advertising Federation ADDY Awards with a Best in Class award.
3/20/2013
Categorized
Design and Front-End

News
Blend Interactive came home with a trifecta of awards for our work for Texas Christian University's recent TCU Viewbook site from this year's South Dakota Advertising Federation ADDY Awards.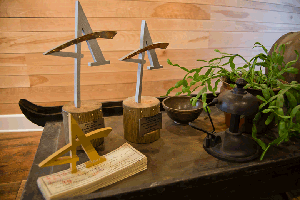 Thanks to design and implementation work we did in collaboration with The Lawlor Group on Texas Christian University's recent viewbook launch, Blend Interactive was awarded a Gold ADDY®, Best in Class for Digital Advertising, and overall Best in Show for Digital at last week's South Dakota Advertising Federation ADDY® Awards. The competition, which pits advertising agencies from across the state against each other in a heated battle for little gold A trophies, yields Dakota's top advertising honor. Needless to say, we are very proud to have been selected.
In addition to the Best in Show nod, Blend received a Silver ADDY® Award for work on the new Blend Interactive site.
All Gold ADDY® Awards — including Best in Show — automatically move on to the District 8 ADDY® Awards, which will be judged this coming March 22-24 in Minneapolis.
Related work.
Check out some of the work we've done in the field of design.
Updating the design for Minnesota State University Mankato in a way that didn't remake the entire website.
A design audit helped us better understand the scope of the existing site, which in turn helped us make better decisions.