A Fresh Look for a Minnesota Institution
Updating the design for Minnesota State University Mankato in a way that didn't remake the entire website.
Client
Minnesota State University Mankato
Piggybacking off of some deep-level site mapping and user discovery research, Blend began working with Minnesota State University Mankato to bridge the gap between design and development.
What this meant was taking the Episerver (now Optimizely)-focused content model and designing a university experience that mirrored both the university's history and future. Design was sketched as a set of iterative wireframes, which combined both existing layouts and updated user interfaces. This included a recommendation for adjusting of overall navigation paths — via that updated site map and top-level navigation.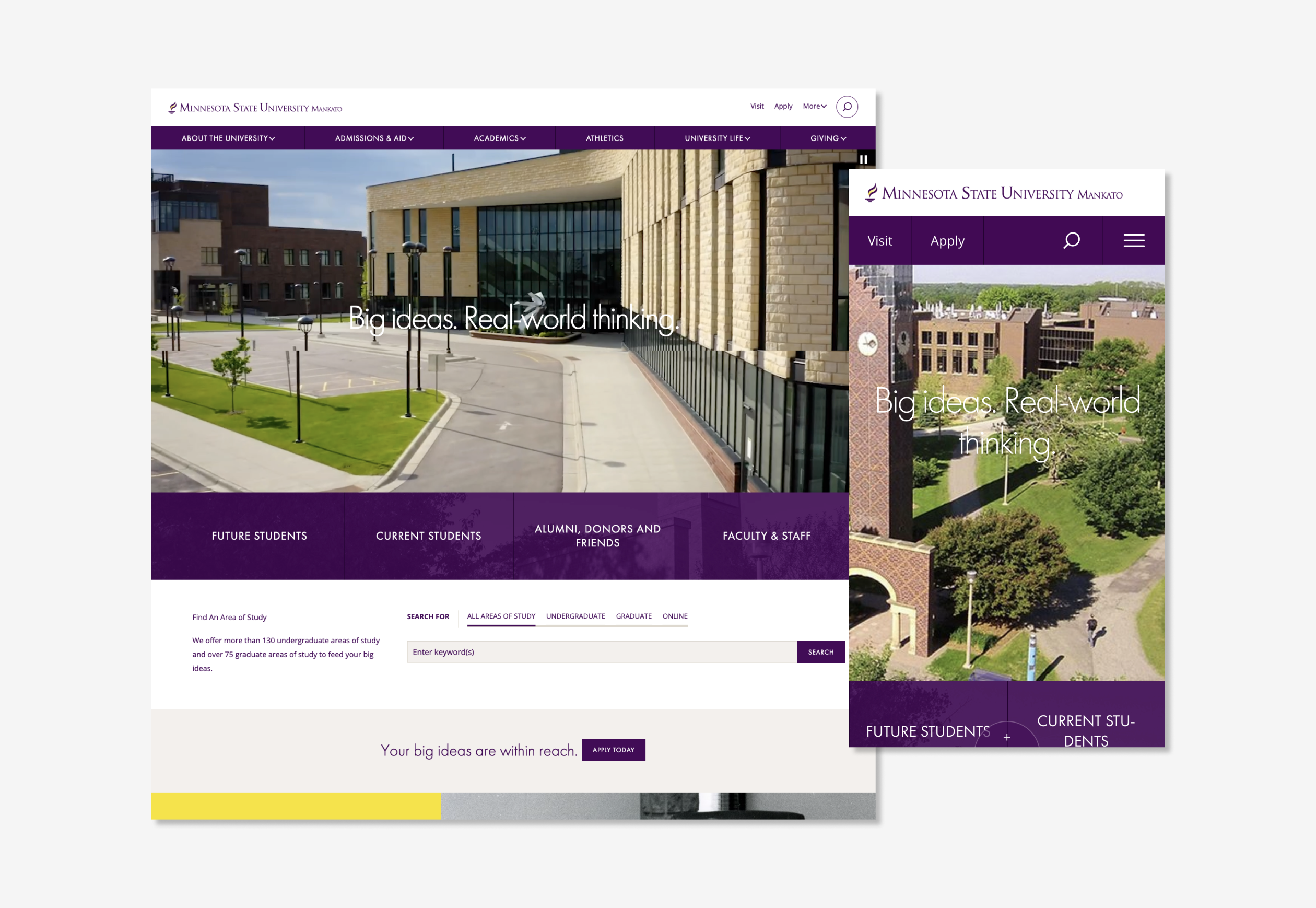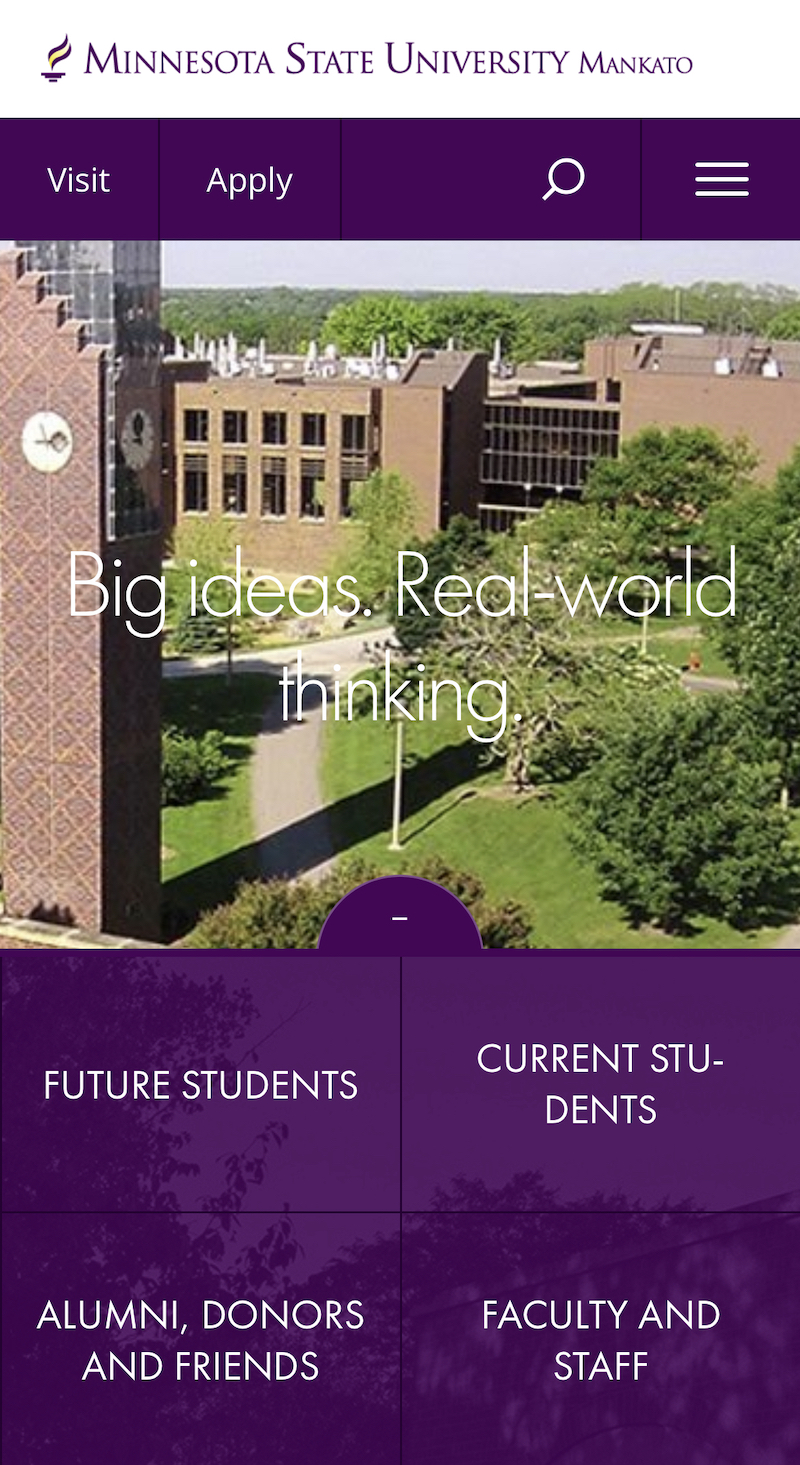 With a storied university like MSU Mankato, there's a lot of history — a lot of background, and a log of recognition, too. Our goal with this design project was to keep Mankato's history alive — showing common elements like logos and colors and the campus itself in a way that stayed familiar — while also bringing the site into the future.
This was done through some seriously clean design. There's nothing more difficult than making something look simple, so we're pretty proud of how MSU Mankato's design turned out: fresh and clean, with a healthy heaping of traditional Mankato colors. User interface design was heavy on clean form design, as you can see in our examples within the undergraduate degree page.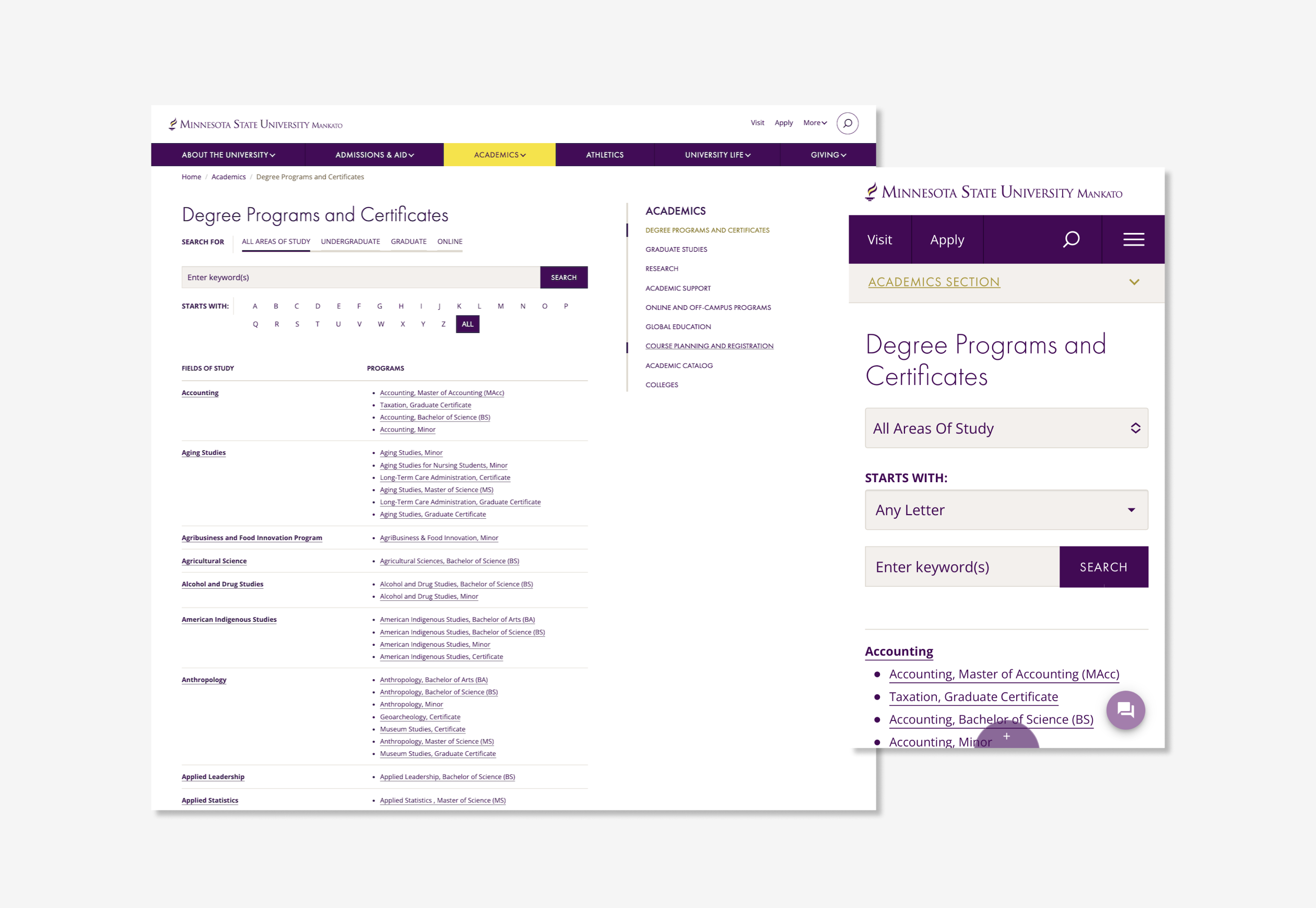 Finally, site design morphed into front-end development, which was all done to help assist the MSU Mankato team as they took on Episerver development within their own web department. From strategy to strategic development consultation, Blend worked throughout to bring the university up to speed and move forward on their own.
Related work.
View university design projects similar to this one.
A full-stack project from discovery to development and support, handled step-by-step in partnership with our trusted client.
The main goal of design for Brookings Health System was clear: design with wayfinding in mind, just as you would in the hospital.