Internship Recap: Summer 2022
Summer is starting to wind down, and it's almost time to say goodbye to Blend's summer 2022 interns. Before the two head back off to college, hear what they have to say about their time here at Blend!
7/28/2022
Authored by
Categorized
Around the Office

Project Management

Development
Earlier this summer we welcomed two new faces to the Blend Team as a part of Blend's Little Internship Program (BLIP) — Thomas, a development intern studying at Dakota State University, and Avery, a Marketing Coordinator intern studying at Augustana University
Thomas and Avery have been shadowing directors, sitting in on meetings, and learning and experiencing the different roles and responsibilities working at Blend within their departments.
We cannot believe their time is already coming to an end. But, before the two head back off to college, hear what they have to say about their time here at Blend!
Thomas:
"My experience as an intern in BLIP has been great. Throughout the summer I worked with Blend, I learned what it means to be a part of a group of talented people who specialize in aiding companies throughout the United States and Canada in leaving their digital footprint on the world wide web. From strategy to design and development, there is always something to learn each day at Blend.
I believe what I have learned from this internship program will guide me in being successful in my future career path as a web developer, and I am thankful for the opportunity to learn more about web development with Blend Interactive."
Some of Thomas's favorite takeaways from the internship include:
How to navigate through and add content to Optimizely CMS
The importance of alternative text, and what it means for users who cannot access websites through traditional means
Using the Software Development Life Cycle (SDLC) to fix issues assigned to me from start to finish
Using Azure Devops to contribute code to large websites, such as Ann & Robert H. Lurie Children's Hospital of Chicago
Using Redmine to communicate with teammates/clients the status of web projects
Avery:
"Working as an intern at Blend has helped reinforce my desired career path, taught me the importance of a positive company culture, and exposed me to many new tools, programs, and processes I will be able to take with me and utilize for many years to come.
Throughout my internship I was able to have my hands in a little bit of everything. My position was a Marketing Coordinator intern, but I was also able to gain experience with project management as well. I was able to learn so much this summer from everyone here at Blend and I am so thankful for that!"
Some of Avery's favorite takeaways from the internship include:
Learning how to migrate Blend's Universal Analytics to Google Analytics 4 and the positive outcomes that come with the shift
Contributing to social content like scheduling posts, helping with the monthly newsletters, and recording Blend's new video series
Shadowing Jada with an active implementation project to gain client-facing experience and understand the importance of communication within the team and client
Learning how to utilize Redmine, with the help of Tori, within the Project Management meetings
Working with Taylor day-to-day and our conversations about career development and her helpful advice on school, job searching, and the marketing industry
And on to greater things.
Overall both Thomas and Avery agreed that this summer was filled with learning experiences and opportunities — all this on top of meeting all the great people here at Blend. They recognized the importance of a positive company culture and how that can contribute to success when working as a team. Thomas and Avery both learned how important it is to ask questions, as any question can be turned into a learning opportunity as well as how much you can learn by always saying "yes".
Thank you Thomas and Avery for a great summer!
Learn More about BEEP and BLIP
Learn more about Blend's mentorship and internship programs.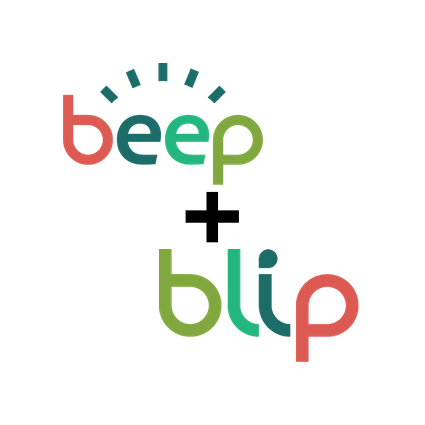 BLENDships: Mentoring and Internships at Blend
Through our two BLENDships, a mentorship program each spring (BEEP), and an internship program each summer (BLIP), we're offering web developers and managers a chance to shape the internet for good.