Front-End Developer
We're growing our design and development team, and we're looking for someone who can translate modern web design into the front-end code that makes it work.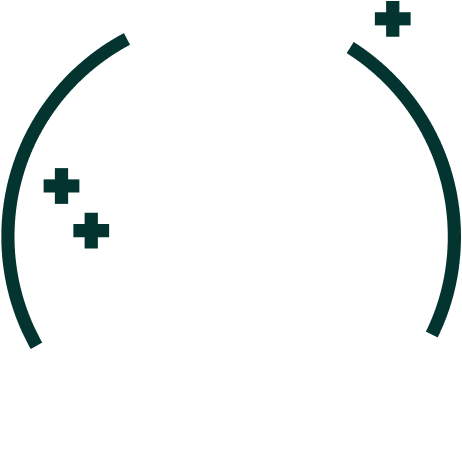 Apply Today!
Submit your resume and tell us a little about yourself!
We're growing our design and development team, and we're looking for someone who can translate modern web design into the front-end code that makes it work.
Here's what we're looking for: someone who can take user-centered web design and make it real through solid front-end development skills. We need someone who understands accessibility and performance — who can handle the HTML/CSS to make accessible and responsive design a reality.
This is a development-forward, but design-minded position.
Responsibilities.
Work with design to build design systems to act as a toolbox for the design process, leaning more toward blocks and elements than full-page templates
Extend existing design systems for support clients and ongoing sites.
Work seamlessly with our back-end developers and the rest of the development team on projects of all sizes & scope.
Translate design mockups into flexible HTML and CSS to be used in the completed project.
Maintain current skills and industry best-practices
Be accountable for tasks, track time, and keep team members in the loop
Strong oral and written communication skills with both teams and clients
What we're looking for.
How much experience are we looking for? We're not looking for any specific degrees or a certain number or years under your belt; talent is talent. Here's some of what should describe you:
Enjoys working on and with a team
Experienced in grid systems/CSS frameworks (Bootstrap is our preference)
Experienced in CSS pre-processing (SASS is our preference)
Some familiarity with javascript/jQuery
An understanding of how design and front-end fits within a content management system.
Bonus Points
Has a strong eye for design and a desire to create user-centered, content-driven websites.
Experience with agile methodologies is a plus.
Experience working within a team and all the technologies that entails — from development technologies like source control and continuous integration to communication technologies like Slack and Figma.
A familiarity with building accessible websites is also a big plus.
Our values.
Blend believes that our clients deserve our honesty and integrity and that our office culture should reflect those values. We believe in five core values: passion, progress, integrity, advocacy, and authenticity.
Within the roles of UI Developer / UX Designer, you will work with the team and our clients in a way that reflects these core values. Passion for building great things on the internet. Progress in continuously furthering your knowledge base. Integrity to do the right thing, even if it means suffering negative impact. Advocacy in providing the right solution even if it's more challenging. Authenticity in never being afraid to admit to limitations and understanding that the right answer to a question is an honest one.
The successful candidate will be able to align with these core values, and in doing so our clients and projects will benefit.
The perks.
Competitive salary (based on experience)
Flexible schedule, including half-day Fridays
A formal profit-sharing plan, paid quarterly after the first year and based on company profits
Group Health Insurance offered through UnitedHealthcare
Vision and dental coverage through UnitedHealthcare Dental and Vision Service Plan
Simple IRA Plan with employer match
Long Term Disability is provided at no additional cost to all employees
Basic (employer-paid) Group Life and Personal Accident Insurance
Paid maternity & paternity leave
Employee Assistance Program (EAP) and WorkLife Services Benefit
Be Well @ Blend Wellness Reimbursement Program
Hybrid work environment
To view our office and learn a little more about our culture at Blend, visit our Instagram.
Resources on the design process.
We've written at length, both here and beyond, on design.
There's a lot more to building a mobile-friendly and responsive site than just saying the words "mobile-first" and willing it into being. What does it mean? How is it done? In this article, we take a look at the process behind designing for mobile.
Dark mode is increasingly becoming a part of modern web design. But is it right for your new site? Blend's lead designer Sam Otis talks through the benefits and potential pitfalls.
Blend's strategic design philosophy is one of Design Through Discovery: we design in a way that's usable, useful, and collaborative with those who will use and maintain the final product.
Check out more articles on design.