Front-End Developer
We're always looking to meet with talented front-end developers. While we're not currently hiring for a front-end developer, we'd love to chat.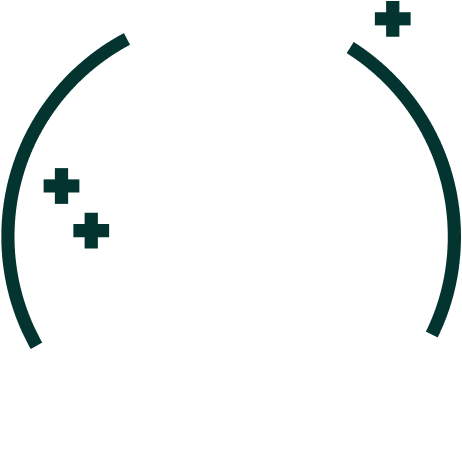 Drop us a line.
We are not currently hiring for a front-end developer. But, talent is talent — if you're a top-tier front-end dev, we'd love to get to know you.
We're thankful to have an incredible front-end development team. But, while we're not currently searching for a front-end developer, we'd still love to get to know you.
Here's what we look for: someone who can take user-centered web design and make it real through solid front-end development skills. We need someone who understands accessibility and performance — who can handle the HTML/CSS to make accessible and responsive design a reality.
This is a development-forward, but design-minded position.
Essentials.
Work with design to build design systems to act as a toolbox for the design process, leaning more toward blocks and elements than full-page templates
Extend existing design systems for support clients and ongoing sites.
Work seamlessly with our back-end developers and the rest of the development team on projects of all sizes & scopes.
Translate design mockups into flexible HTML and CSS to be used in the completed project.
Maintain current skills and industry best-practices
Be accountable for tasks, track time, and keep team members in the loop
Strong oral and written communication skills with both teams and clients.
Bonus Points
Has a strong eye for design and a desire to create user-centered, content-driven websites.
Experienced in grid systems/CSS frameworks (Bootstrap is our preference)
Experienced in CSS pre-processing (SASS is our preference)
Some familiarity with javascript/jQuery
An understanding of how design and front-end fits within a content management system
Experience with agile methodologies is a plus, and we like to see experience working within a team and all the technologies that entails — from development technologies like source control and continuous integration to communication technologies like Slack and Figma. Familiarity with building accessible websites is also a big plus.
Resources on the design process.
We've written at length, both here and beyond, on design.
Corey and Deane discuss the three parts of selecting a CMS: requirements, tool, and development team. Then, Joe Kepley, chief technical officer at Blend Interactive, joins us to discuss the world of translating design and IA into code within a content management system — including balancing groundbreaking design with realistic engineering — and the need to tie high-level project goals into the real nuts and bolts of code.
Corey and Deane discuss the four major parts of a content model. Then, Greg Dunlap, Director of Strategy at Lullabot, joins us to define a web integration, discuss the finer details of development risks and runtime risks — as well as real-time vs scheduled data — and praise the efficiency of using Google Docs as a workflow tool. Corey and Greg give Deane a music lesson, too.
Corey asks Deane about his ideal web design, and Deane talks about how CSS ruined the web. (He's kidding, mostly.) Then, Sam Otis, lead designer at Blend Interactive and designer of The Web Project Guide, joins us to talk about his history in design — from Flash to responsive web design, what young designers need to know about the web, and what he wishes clients would stop doing.
Check out more articles on design.