Invite us into your inbox! We promise we won't overstay our welcome - we'll pop up once a month with updates on industry trends, best practices & new strategies.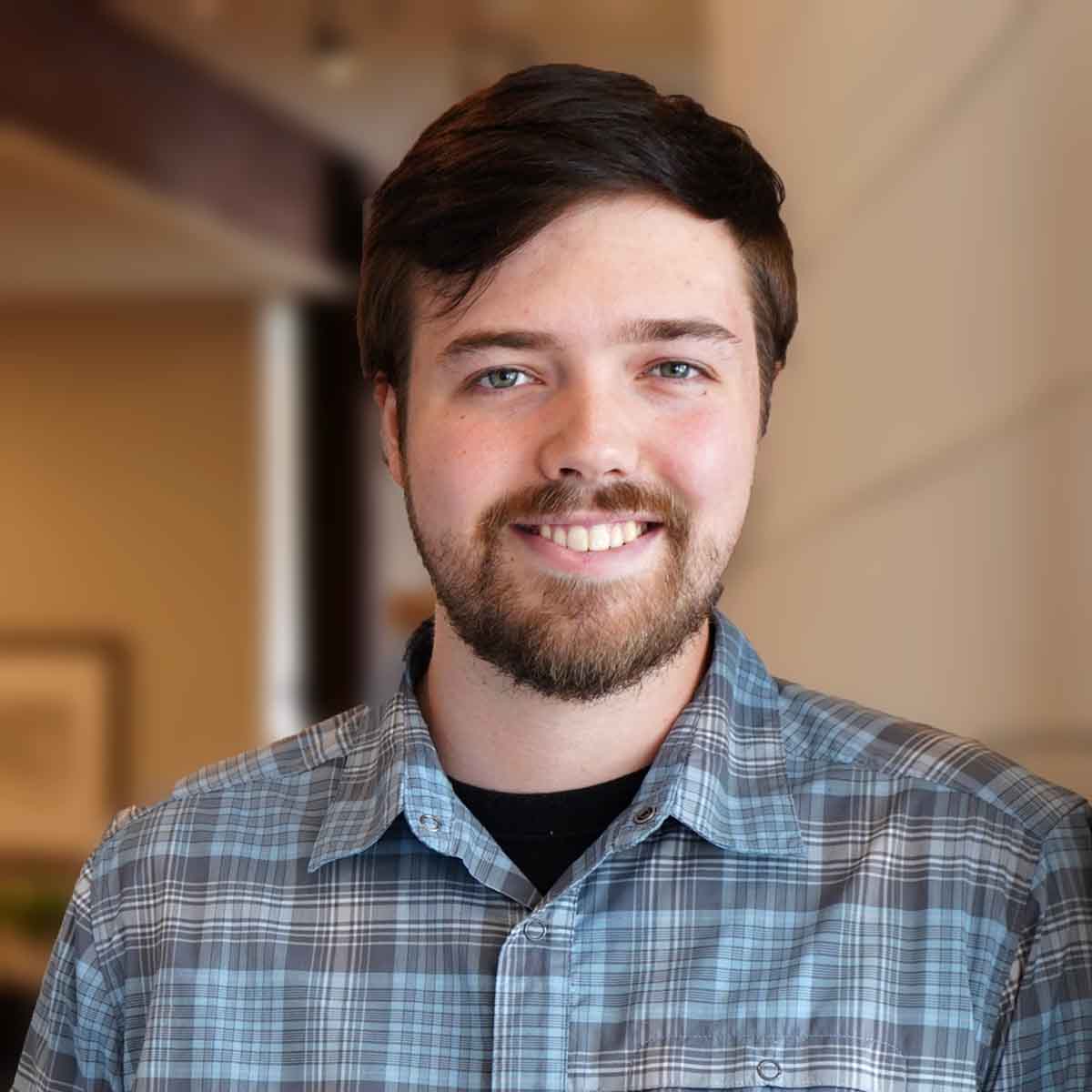 Tré joined Blend as a .NET developer shortly after graduating Cum Laude from Dakota State University (DSU) in 2021 with his Bachelor's degree in Computer Science. He first realized he wanted to be a developer at just 16 years old, seeing a similarity to his then love for LEGO. From that point on, he knew he wanted to continue that kind of work in his career.
When he's not heads down in code, you might hear him speaking in a completely different language, er, languages. Tré's been learning Japanese and once he has that mastered, he intends to build upon his Spanish, tackle German, and if time allows Mandarin. He also plays guitar, bass, and sings, and you may find him rocking out with his band, Lilac Jam.
Fun Fact about Tré: When asked which one musician or band he'd like to see perform live … he named three! (Stevie Ray Vaughan, Nirvana, Foo Fighters)