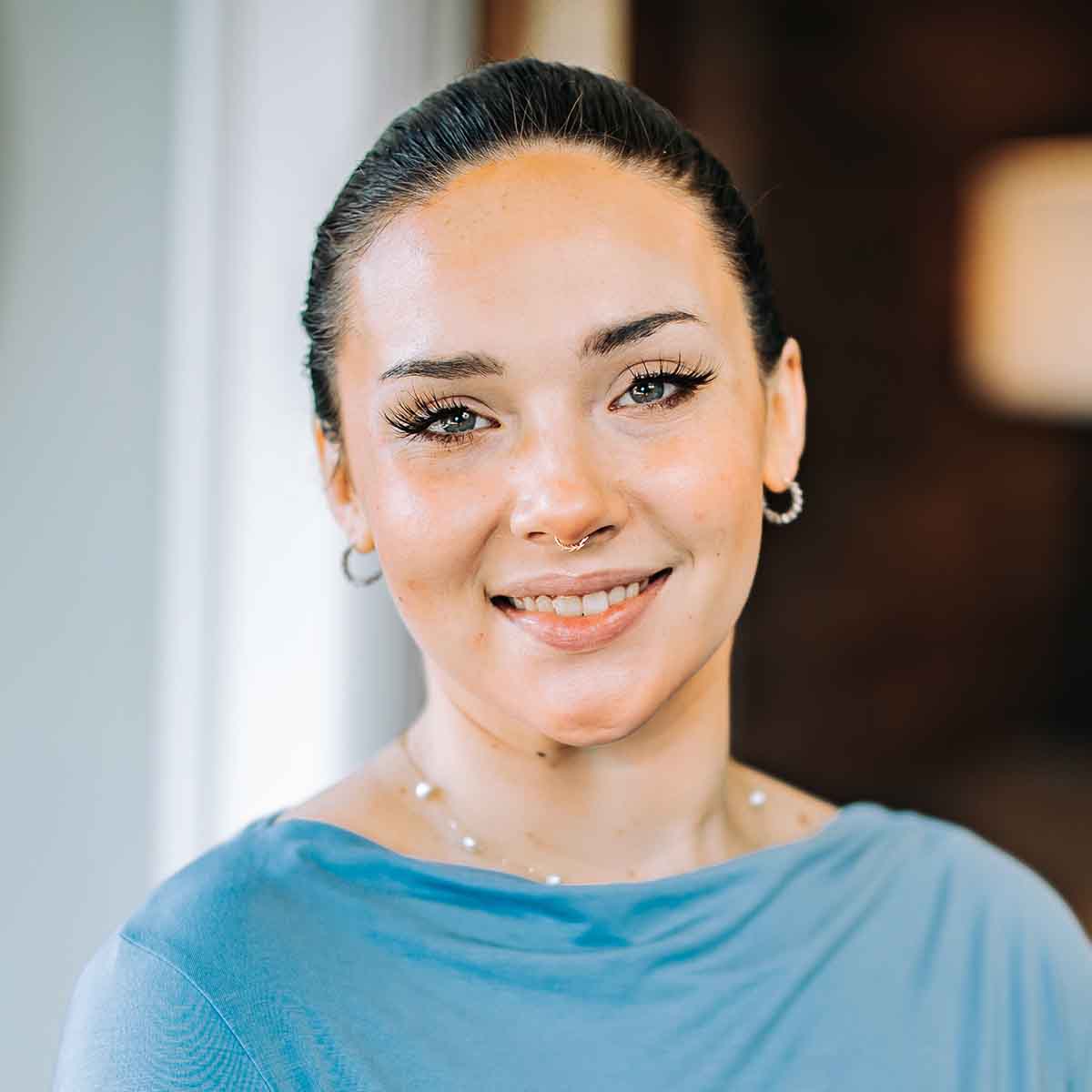 Design. Photography. Even a little video editing. There's very little that we don't throw at Kenzie, Blend's graphic designer, and there's very little she can't do.
A graduate of South Dakota State University — where she majored in graphic design and minored in studio art, all while also throwing for 2 years on the track and field team — Kenzie focuses on turning all of our imaginary thought bubbles into real-life design. From web design to client research (and, yes, even a bit of video editing), you can see Kenzie's fingerprints all over our design practice.
In her spare time, she immerses herself in the art community here in Sioux Falls, and is an AIGA national member. And, she has her own website (kenztheartist.com). On the topic of 'cool' Kenzie spends a lot of time with her 80+ pound bulldog, Bronny, and likes to indulge in her guilty pleasures of Fortnite and Crumbl Cookies.